Card/Coin Holder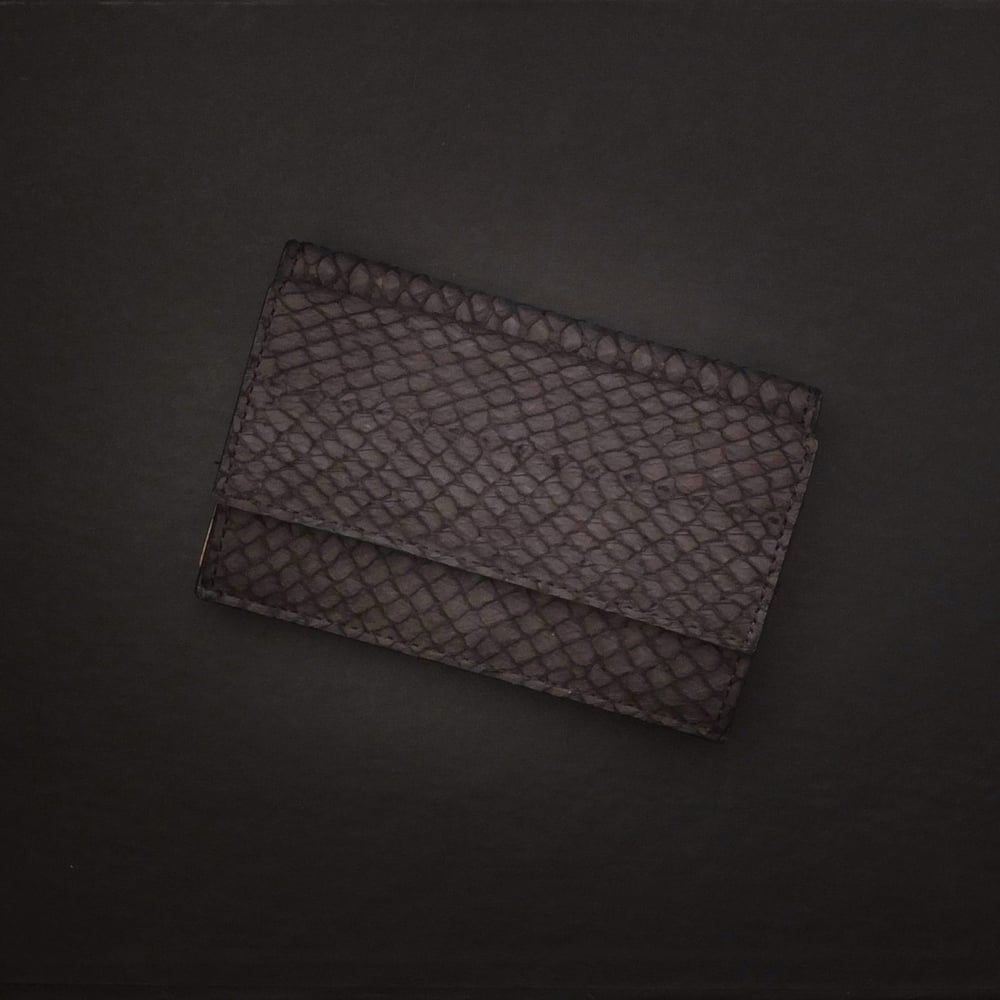 Card/Coin Holder – Icelandic Salmon Leather
This practical and small wallet has 3 card compartments for up to 14 cards as well as a big pocket with a press fastener where coins and a few bills can be kept.
It is a bit thicker than a plain card holder due to the spacious coin pocket, but therefore compact in width and height.
Dimension
W: 11 cm, H: 7.2 cm, Th: 12 mm
Material
– Salmon leather, Iceland
– Vegetable-tanned calf leather, England
Special Craftsmanship
The edge was painted 4 times with caoutchouc colour so the wallet will stay in perfect condition for years and decades.


Read more
about our fish leathers from Perch, Salmon or Cod.
Made in Italy and Iceland
see how and where everything is produced.


*Every bag is unique and there is no second one alike. Please understand that every fish leather is different, some have a larger patterns, some smaller. There are thicker skins and thinner ones. It will never exactly look like on the picture.